---
"I noticed sales went up, and I look forward to getting our message out again!"

"I noticed sales went up, and I look forward to getting our message out again! It seems like each time we launch [our show content] we're seeing about a 5% increase. Kathy is fantastic! The platform allows for a great understanding of our company and allows the viewers to understand what we're doing and promote the products."

Hear from return participant Dr. Charles Goodis, Owner & Founder of EdgeEndo in the featured video above, & check out additional participant testimonials below!
---
"Soon after the airings we noticed a significant increase in our website traffic, and increased sales quickly followed!"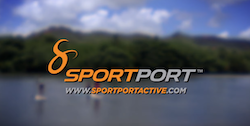 "Unequivocally, Modern Living with kathy ireland® is the most impressive production company I've worked with — hands down! As an entrepreneur and business owner in the competitive sportswear market it can be difficult knowing where and when to invest advertising dollars; especially when bringing a new concept and unique item to market. We all know having an outstanding online presence is crucial for any new business, so I took the leap of faith, entrusted the team at Modern Living with kathy ireland® to help, and it was one of the best decisions I have ever made! The entire production team was so professional and kind, they made me feel relaxed and confident in my message, which isn't an easy task to do, trust me! Over the years I have continued to work with their team in many different capacities. I can undoubtedly say I trust all that they do!"
– Kim Highfield, CEO & Founder, SportPort Activewear


"Our interview at the Modern Living Studio, and the airing, created much interest from patients, physicians and potential business partners."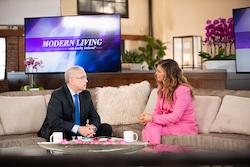 "We were enthusiastic to work with the team from Modern Living with kathy ireland® and were very much impressed with the outstanding approach. All arrangements for shooting at 3 different sites and in 2 continents went very smoothly. Kathy Ireland and the whole team immediately understood the essence of our new device, with its social messages, empowering women by allowing them to take control over their medical condition and enabling them to decide upon the treatment. Many people were involved in this project, in several locations, and I can definitely see they were all very professional, empathetic, and caring. The segment itself is very professional and very well edited."

– Dr. Elan Ziv, MD, OBGYN, FPMRS, CEO & Medical Director, ConTIPI Medical Ltd.


"The show has provided great visibility for our company, and allowed us to quickly establish our brand within the jewelry industry!"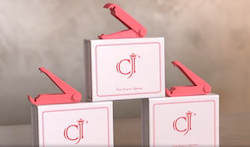 "Modern Living with kathy Ireland® was the perfect venue for introducing our patented tool, the Charm Opener®. The Modern Living with kathy Ireland® team was excellent, very professional, and highly efficient throughout, and has offered us tremendous marketing and communications support. Aided by an effective and well thought-out social campaign, the Charm Opener® was very well received in stores, and has quickly become the favorite tool for opening charm bracelets. We were very pleased to see Kathy Ireland at the JCK Convention [last year] and share the progress of our brand and collection."

– Cathy Barouch and Lara Korhammer, Co-Founders, Caterina Jewelry


"For anyone looking at the show for your products, I would highly suggest working with this great group of professionals."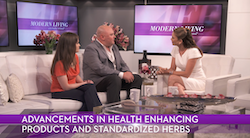 "I would like to express my thanks to the team at Modern Living with kathy ireland®. The production was top notch along with all the people involved. We have used this piece to provide to accounts on top of the live airing dates for exposure. For anyone looking at the show for your products, I would highly suggest working with this great group of professionals as it was nothing but a great experience for myself along with great exposure for Yerba Prima Inc."

– Sigmund Brzostowski, National Sales Manager, Yerba Prima Inc.


"We continue to use the expertly produced video content even months after our appearance on the show."
"Appearing on Modern Living with kathy ireland® has been a fantastic experience all around. From the initial stages of the production, to the development of the scripts and coordination of our onsite shoots, to the exciting studio experience, to the airings and assets we received, we were embraced with the utmost professionalism from the entire team. We continue to use the expertly produced video content even months after our appearance on the show. Having the opportunity to capture this kind of content and be able to tell the Excelligence story in such a unique way, truly provided us with a level of credibility and increased our exposure globally."

– Dipak Golechha, CEO, Excelligence Learning Corporation